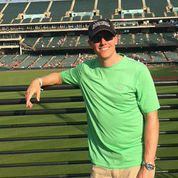 The Artist…
Being born in Indianapolis and raised in the country fields of Indiana, one could say there was a need to rely on imagination and creativity. Growing up in a small town helps develop hospitality and a vision for life in a simple state. There was a big world out there and a small town didn't seem all that connected in the 80s and mid 90s. It was my mission to get out, get connected, and see it.
While banging on a red Les Paul in the living room of my Dad's house in, mmm, 1994, my Dad told me, "If you're going to play the d#*$ thing, play it right". A short time later a red peavey electric guitar showed up. It was the perfect gift to occupy my time and build a skill. I received pointers and rough lessons from my Dad and just about anyone else that played guitar, but it was self-discipline and a genuine motivation to learn about music that allowed me to develop my singer/songwriting abilities.
This story is just the beginning and we haven't enough room on this website to tell it all. If you want to hear more or you are interested in what followed, ask me when you see me at an event or via the digital world on the contact page. Cheers -Mike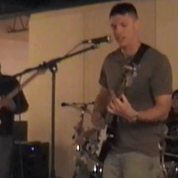 The Band…
Jove's Hand is the creation of front man, Michael Gifford, of Like Anyone Else (LAE). LAE dispersed in mid-2012 for various reasons. Rich Farley received a permanent change of station (PCS) to Hawaii, Ken Pascoe took a new job, and Michael deployed to Afghanistan in support of Operation Enduring Freedom (OEF). Currently, Mike takes Jove's Hand to anyone, anywhere. "The band" can consist of a solo acoustic set to an eleven piece band. "Always Ready!"
The Name…
What's in a name? The story behind Jove's Hand goes like this: The band name was created shortly after returning from Afghanistan. I have been creating music since age eleven, but never quite found the right name to associate with a band; that all changed while I was taking my R & R after the deployment. I came across two separate words at different times, but the combination immediately jumped out at me, Jove's Hand.
Jove is an alternative name for Jupiter. Jupiter is the God of Gods in Roman mythology. He was depicted most times with an eagle and associated with lightning among other things. Jove was said to be an advocate for all things good and for doing the righteous thing when faced with the trials of life, caring for people, and holding himself to high standards.
In the Game of Thrones series, there is a "hand of the king". In what little spare time I had during the deployment, I watched the series. I found this very interesting and wanted to incorporate it into the band name. The hand of the king carries out the King's duties as his right hand man in political, military, and daily events. Doing the dirty work to make sure the kingdom was operating at its best. I have not found the official title to be used in medieval times, but the concept is perfect for someone who isn't afraid to get dirty and tries to do things for the greater good.
Bring it Together Homeslice…
In no way, shape, or form, am I suggesting I am God like; however, I am suggesting that I have a strong connection with being there for family, friends, people in need, and doing the right thing in God's eyes. I try to do this but undoubtedly fall short because I am merely a man. I strive to carry out God's work daily and fight the good fight here on earth.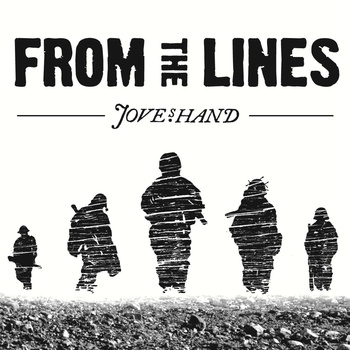 The Cause…
This latest album was made to tell a story. Within the cd booklet, you will find that each song tells a little bit more of that story, From the Lines. This collection of songs depicts a military man that finds love, gets swept away to the battlefield, experiences the tragedy of war, survives, wrestles his emotions, and comes back to his true love. The final song caps the experience and leaves the listener with a sense of joy about life. We do not know what lies ahead, but it is our choice to make the best of today and where we have come from to view tomorrow in a positive light. All eight songs were written from life experience. Not all of them are direct depictions of my life but I have been fortunate, patient, and humble enough to observe my surroundings throughout my time in the military. The daily life of uniformed service gave way to the creation of this album. I am truly honored and privileged to be able to share this story From the Lines and hope the music resonates with you as it did with me when I wrote it. –Mike